Here!
2214 Lee Rd., Cleveland Heights, Ohio- 44118    
📞Phone: (216) 321-RIBS
1834 West 25th St., Cleveland, Ohio- 44113         
📞Phone: (216) 762-1996
***
FOLLOW & LIKE our UPDATED SOCIAL MEDIA ACCOUNTS to GET NEWS on SOCIAL MEDIA PROMOTIONS just for being a fan of our brand new Cage pages.
You'll find videos, fan photos, special social media promo events and so much more when you follow our new accounts.
*NOTE: If you share a positive review, there's a surprise in store for you on your next visit to either Rib Cage location! Simply show us it's you- who did the review! You can add a photo too!
Don't forget to Hit the HOT 🔥 BUTTON below and stay informed about ALL the events and specials coming your way on our website for each Rib Cage location:
Ohio City & Cleveland Heights!
***
🌟LATEST FOODIE DELIVERY NEWS 4U!🌟
We offer you (click)→DoorDash Delivery —Your favorite Cleveland Restaurant can now deliver in under an hour.
We're also on (click)→ GrubHub and your first order with them gives you a great discount for the Rib Cage, when prompted to enter your email. *Our restaurant appears during open hours, starting at (4 p.m.)
Order with us on (click)→ Uber Eats as well.
***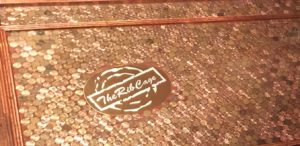 THE RIB CAGE SMOKEHOUSE