A PICTURE IS WORTH A THOUSAND WORDS.
Enjoy a scroll through…
Our Gallery of Happy Customers!
*We love adding new photos- keep checking back!*
August 2019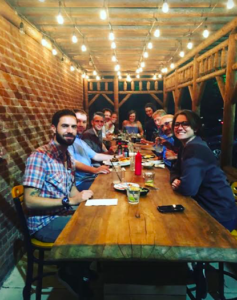 We love seeing the neighborhood enjoy this community table!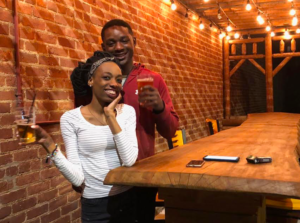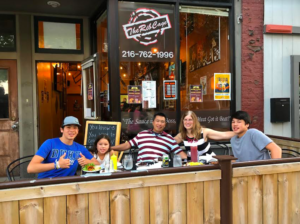 Families come from near and far to enjoy the Rib Cage. This family made the stop for a tasty meal on their way to a NASA Conference.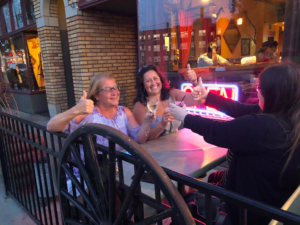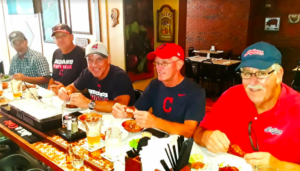 Cleveland Indian's Loyal Fans!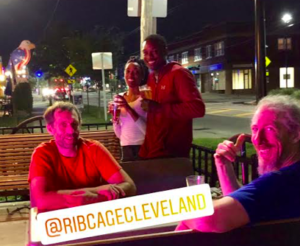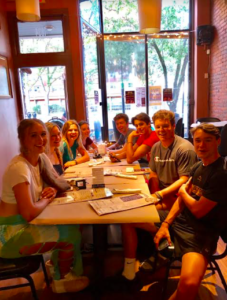 All ages find something special about the Rib Cage!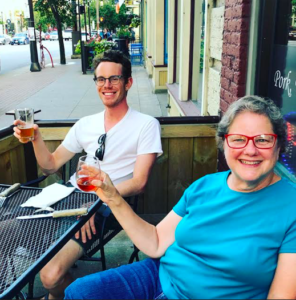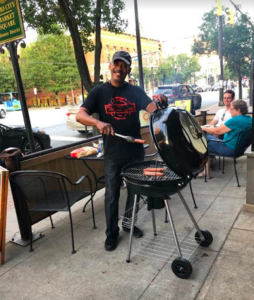 Owner Rob Hill, Smokin' up some 'Dolla-Dawgs' for our Special Promotion during Cleveland's Brown's Town Games on the patio grill while the Smoker's doin' the rest of the work on the Brisket, Pulled Chicken & Pulled Pork.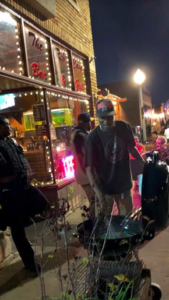 District Manager, Brandon Hill has his patio grill going at the Height's Cage for the Special 'Dolla-Dawg' Promotion during our Browns Games!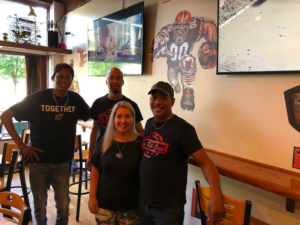 Collaborative Team Meeting with Marketing Specialist, Jennifer Lopez, Owner: Rob Hill, District Manager: Brandon Hill, and West 25th Ohio City Manager: Davidione Pearl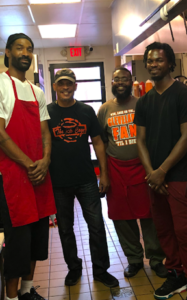 Meet some of our Culinary Team with Owner: Rob Hill, opening for the day- (Left to Right): Michael Gaines, Rob Hill, Michael Caldwell and Aaron Agee.
***
July 2019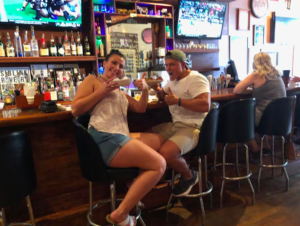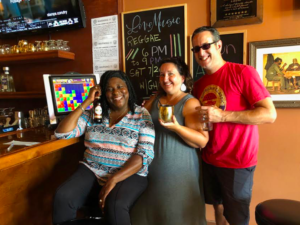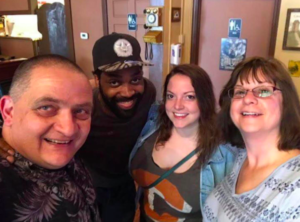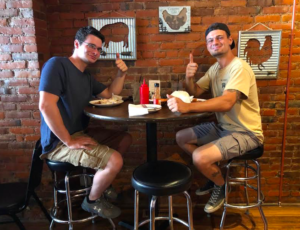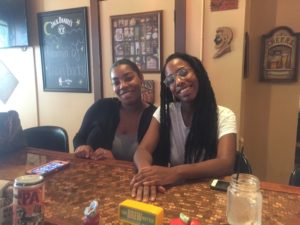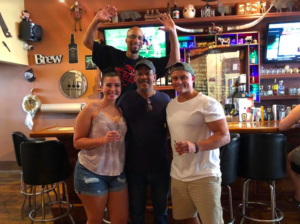 ***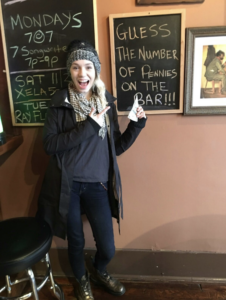 Our Thanksgiving Day Drawing WINNER: Kate Stupecki went home happy!
Her take-away: $$$$$$$!
She came AMAZINGLY close to the correct amount of pennies in our penny bar.
Her guess: Nine Thousand Four Hundred.
Actual Amount: Nine Thousand Four Hundred and Seven!
We are not kidding!
CONGRATULATIONS KATE!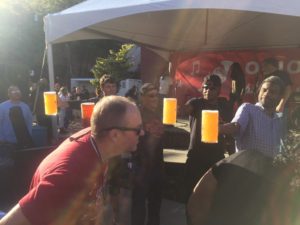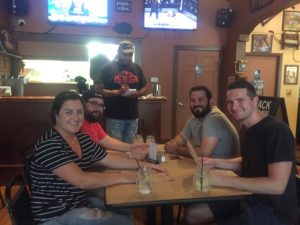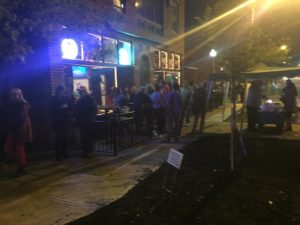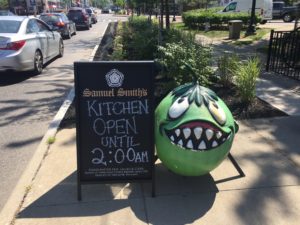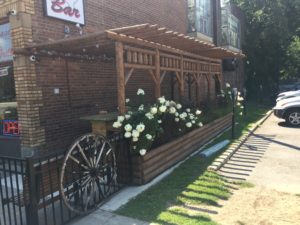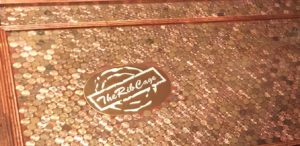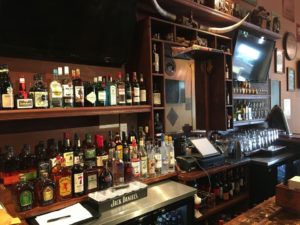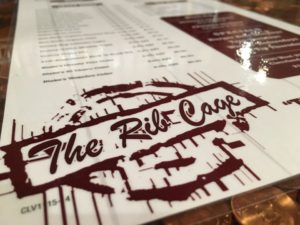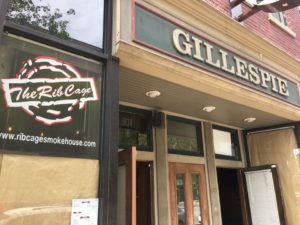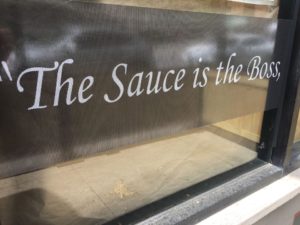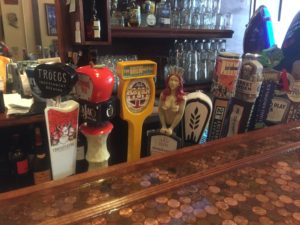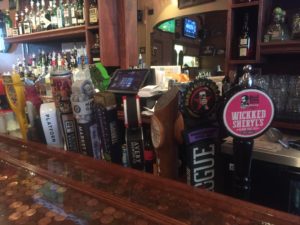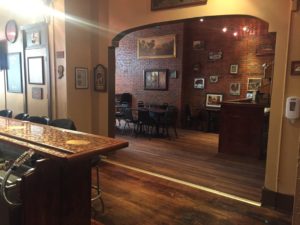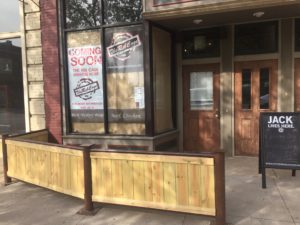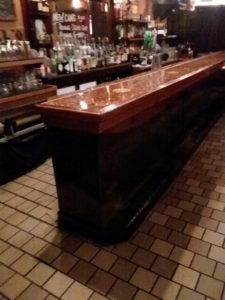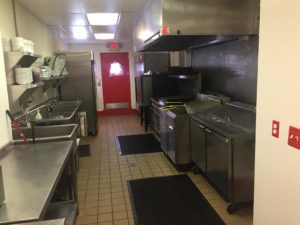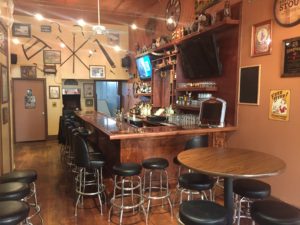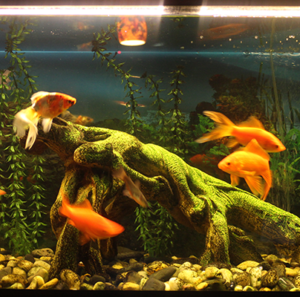 🌟LATEST FOODIE DELIVERY NEWS 4U!🌟
We offer you→ (click)DoorDash Delivery—Your favorite Cleveland Restaurant can now deliver in under an hour.
We're also on→ (click)GrubHub and your first order with them gives you a great discount for the Rib Cage, when prompted to enter your email. *Our restaurant appears during open hours, starting at (4 p.m.)
Order with us on→ (click)Uber Eats as well.
***